If you're short on money, you may feel frustrated by the fact that you only have a limited budget available to market your ecommerce store.
However, having a limited budget can often be a gift in disguise, when it comes to marketing an ecommerce store or for any kind of marketing, for that matter.
That's because a limited budget forces you to think creatively, ensuring that you get the most out of any money or time that you spend on your marketing.
Nevertheless, you'll be happy to know that there are methods that can bring you success, even if you don't have a lot of money to spend.
In this article, we're going to take a look at how you can market an ecommerce store on a budget and get great results in the process.
You'll learn why you don't need to have a lot of money in order to achieve success and how you can maximize your results, so that they last a long time. We'll also take a look at high ROI strategies that you can use, if you only have a small amount to spend.
By the end of this post, you'll feel confident that you can market your ecommerce store, even if you're strapped for cash.
Let's begin!
Traffic is the key
First we need to cover something that you might have forgotten about – traffic is key.
Yes, I know that sounds obvious. But, it's important to look at this from a 30,000 foot view.
Your ultimate goal is drive sales.
But, when it comes to marketing on a budget, you should first think of driving traffic.
To refine your research and thinking, you first need to separate traffic from sales.
Once you think about things in terms of driving traffic and not sales, it frees you up to develop dozens of creative ideas as to how you can market your ecommerce store.
This is different from having a large budget for PPC campaigns.
If you're running a PPC campaign, you have to think about sales right away, as each visitor costs money. Sales is your foremost goal – as traffic is already taken care of.
With low-budget marketing strategies, you need to figure out how to get attention first and later worry about optimizing for sales.
Of course, that doesn't mean that sales is something that you should just forget about.
You should definitely do the bare minimum to ensure your ecommerce store is set up to convert, because you want sales to rack up, once you drive traffic.
But, you need traffic, if you want to optimize your store and figure out how to improve conversions.
In any case, when you think about things from an attention-capturing and traffic driving perspective, it's easier to think outside the box, in terms of how you're going to get people visiting your store on the cheap.
Content marketing on a budget
Content marketing, even when done on a budget, is something that can be incredibly powerful, when it comes to driving traffic.
After all, as I've shown in my $100,000 challenge, a blog can be used to drive a lot of sales on Amazon, if you do things the right way.
Doing content marketing on a budget isn't that hard. And, for the most part, budgeting just means that you're going to have to spend a lot more time on your content marketing campaigns.
I've covered how you can do content marketing on a budget here.
To begin with, it helps to pick one content type, understand how to get the best results from it and then create a lot of high quality content in that one format.
Because you're doing all of your content creation efforts on a budget, you're likely going to be the person creating the content.
To make the best use of your time, it helps to focus your efforts.
So, decide now – are you more comfortable creating blog posts or videos?
Or, is there another type of content that you find yourself leaning towards, such as podcasts?
Once you're sure on what type of content you're going to create, you then have to create content that is engaging for your target audience.
When looking to create engaging content, there are two approaches that you can take.
If you want long-term content marketing success, it helps to create a catalog of evergreen, highly useful content, that covers issues that your target market cares about.
My advanced guides are an example of how this can be done. Such content will be a steady source of traffic and will build awareness, slowly but surely.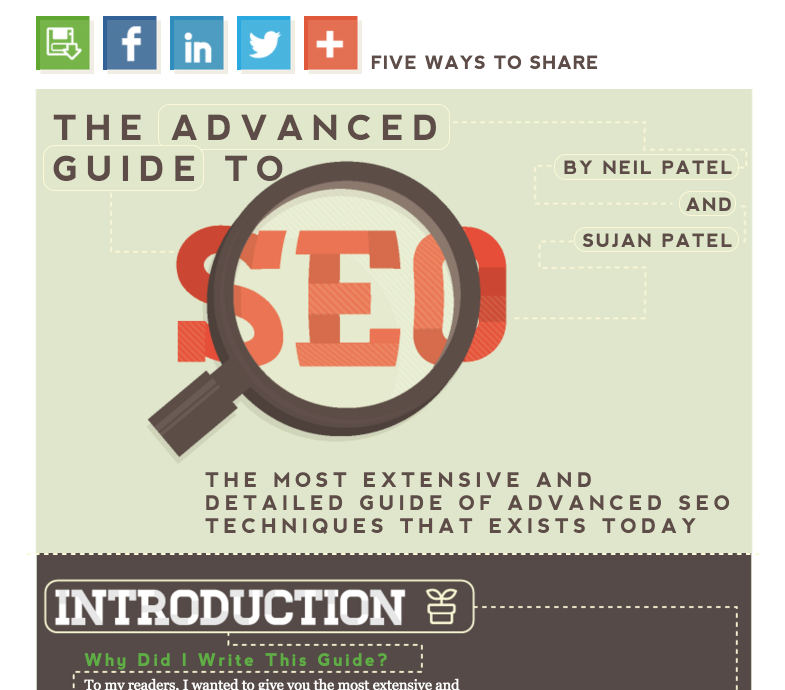 In-depth blog posts/videos/podcasts are also an example of this, provided that you provide a lot of value in a single piece of content.
Home Depot, is a great example of how this can be done, if you're using YouTube and video as your main means of content marketing.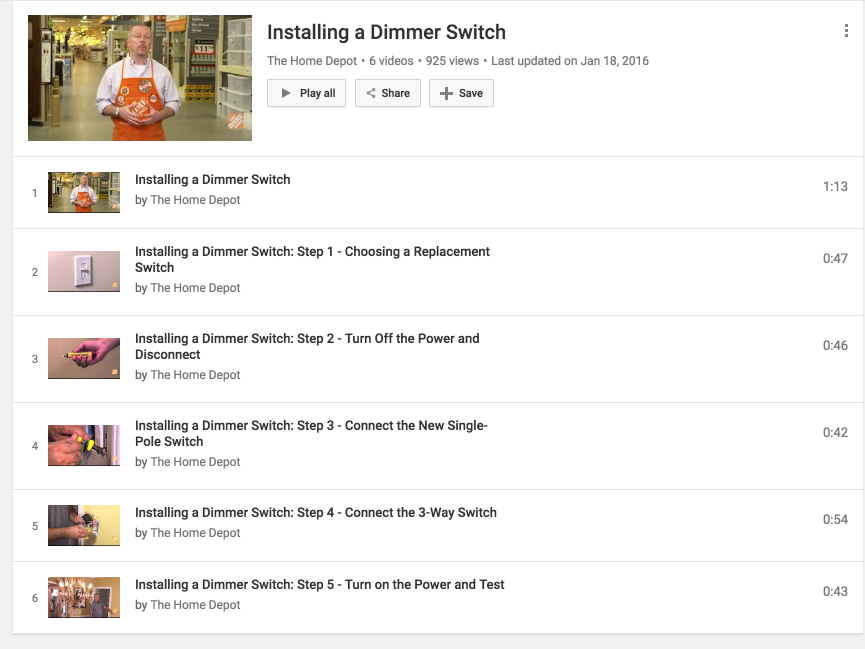 Their 'How-to' collection has racked up over 48 million views. If you take a look at these videos, you can see that they're all in-depth views that teach people how to achieve a specific result.
Consider what market your ecommerce store serves and then go about creating useful, actionable content for that niche.
On the other hand, if you want some short-term content marketing success, then it can be a good idea to create some content that is unique, engaging and somewhat unusual.
Such content is a great way to spike awareness.
Examples might include case studies related to wild experiments that you have conducted in your business. It may also include weird, wonderful and even extreme uses of your product.
You could argue that my $100,000 challenge, in a way, is an example of this. Though such content is valuable, it is a different kind of content, when compared to my ultimate guides.
The GoPro videos of people skiing through death-defying routes could count as another example of content that can quickly raise awareness of a product.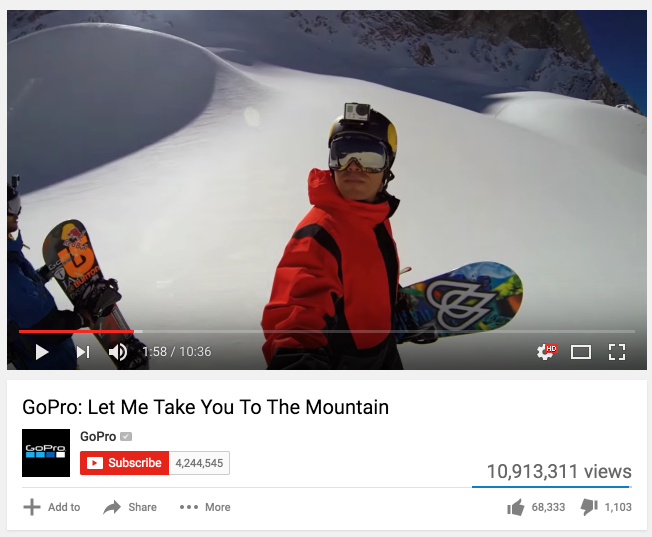 These videos aren't designed to educate you, they're designed to impress you and make you aware of what the product is capable of.
Even though such pieces of content can drive traffic for years to come, they'll often produce a large spike of traffic to begin with.
It's hard to say how you can create this kind of 'short term content' for your ecommerce store, specifically.
You'll need to take a step back, to think about how you can be unique and interesting enough to draw attention.
Another kind of content marketing that you might also want to take a look at is 'User Generated' content.
If you already have some fans of your product, reach out to them and see if they'd be willing to create a video that will show them using your product and highlighting the benefits.
Again, GoPro is a master of this strategy.
If you visit their YouTube channel, you'll see hundreds of videos that show people using their GoPros.
In fact, it's estimated that there are 6,000 GoPro tagged videos uploaded to YouTube every day.
When doing any form of content marketing, it is also important that you master promotion.
Because you're on a budget, you can't use PPC advertising to drive traffic.
The topic of content promotion is a massive blog post, in and of itself. If you want tips on how to promote content effectively, you can read this guide.
In any case, one of the best ways to promote content on a budget is by emailing people who've shared content similar to yours in the past.
This will take a lot of time, but it can be a good way to get your content shared by people who have audiences similar to yours.
Build a community first
Another way that you can market your store on a budget is by placing a focus on building a community around your brand.
If you take the time to build a community of people, perhaps using a Facebook Group, over time, you'll have easy access to a group of people who represent your target audience.
It's worth noting that building a community is often easier when you combine community building with content marketing.
For example, you can use content to promote a Facebook Group.
You can then also keep people engaged in the Facebook Group, with the help of content marketing.
You could host live webinars, or 'Facebook Live' videos, to provide some kind of value for your audience.
You're free to provide these videos as recordings, later on down the line.
For example, if I were in the business of selling bicycles, I might host some Facebook Live videos or webinar sessions, where I go through how to repair a bike or how to train for a bike event. I might even bring on some guests.
You can also provide value to this community, by making it a place where people can get quick answers to any questions that they might have.
Building a community doesn't have to cost a lot of money.
As I mentioned above, content marketing can be done sufficiently on a budget. You only have to be willing to put in the time. The same goes for community building.
When done properly, influencer marketing can create disproportionately positive results, when compared to other marketing methods.
Note: Yes, it is going to cost money, in order to approach influencers. However, if done correctly, you'll be able to get amazing results, even from a small spend.
Plus, it's worth spending money on influencer marketing, because this form of marketing can also facilitate most other forms of marketing.
These may include word of mouth and brand-related searches, which also help to generate sales. This widespread effect is somewhat harder to replicate, when using the same budget on PPC advertising.
In any case, what's the general concept of influencer marketing?
Your goal is to find people who share similar audiences to you. Then, get them talking about your product.
There are multiple ways that you can get influencers to promote your offering.
But, to begin with, you need to find some influencers.
There are three types of influencers that you'll want to get the attention of:
Bloggers
YouTubers
Instagram Users.
Finding bloggers is relatively easy, as you can simply type in a keyword that relates to your niche and then type in 'blog,' next to it.
So, for my example of cycling, I just use 'cycling blog.'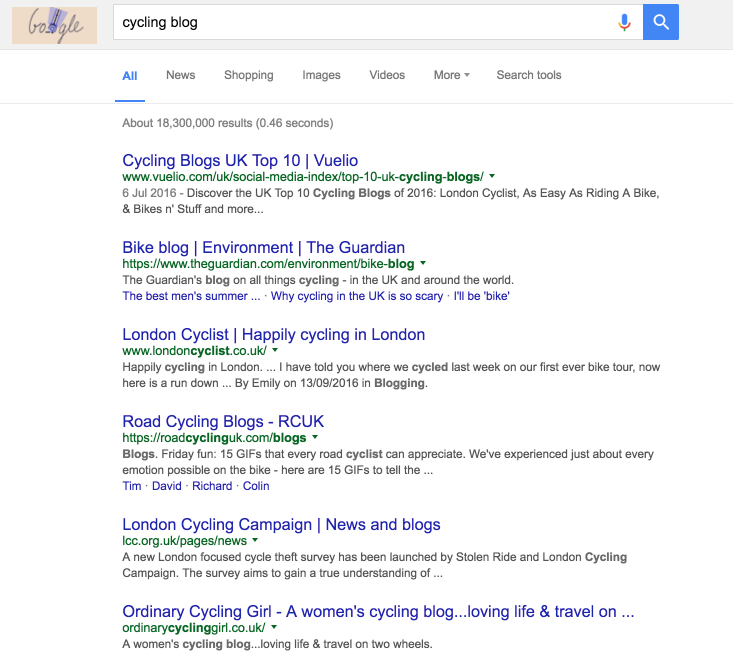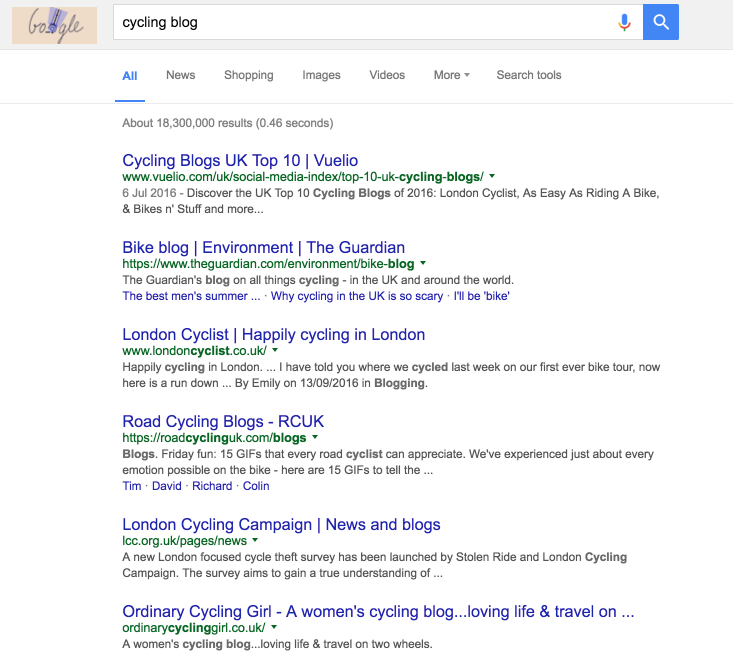 In some cases, you can pull up a list of the top blogs in your niche, by typing in 'top 50,' next to your keyword.
Here's an example of how that would work, when trying to find a cycling blog.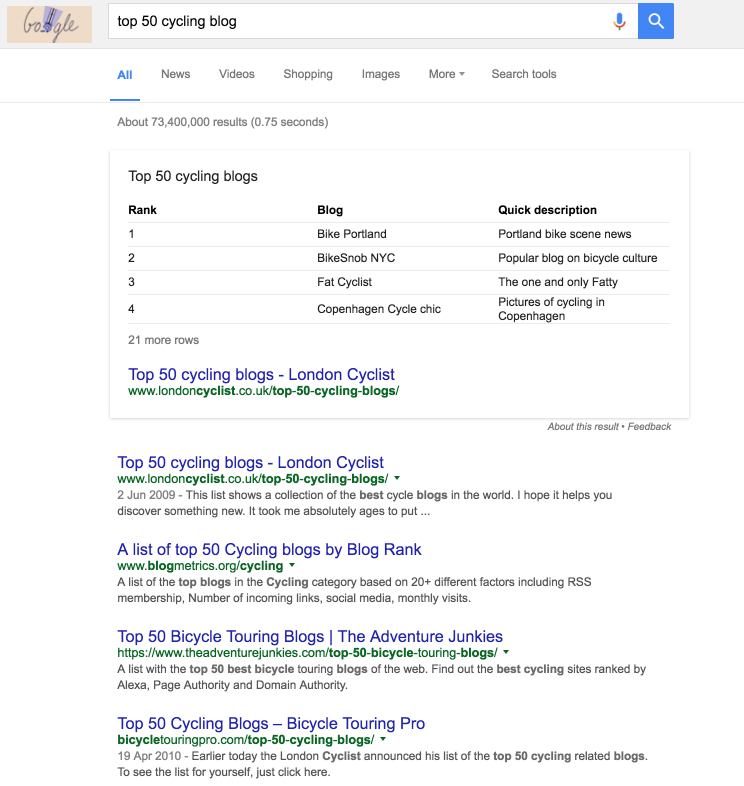 The process for finding YouTube influencers is very similar.
Just head over to YouTube and find people who are covering a topic related to your ecommerce store.
For my cycling business example, I would just go to YouTube and search for videos related to cycling.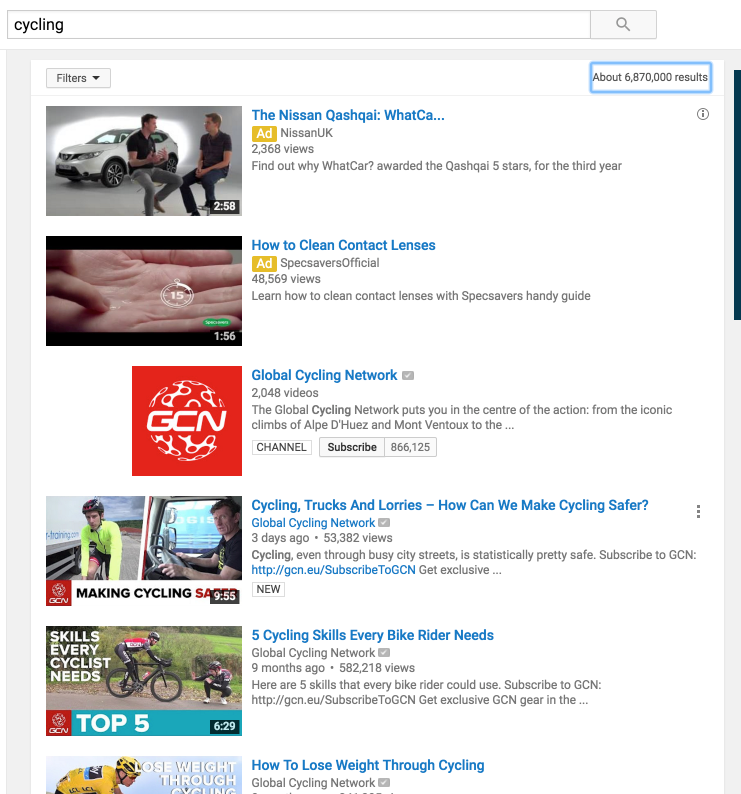 Note: When it comes to finding YouTube influencers, it helps to think in terms of audiences, rather than niches.
For example, if I'm in the business of selling bikes, I don't just approach people who review bikes or create videos around repairing bikes.
I also approach people who create videos that revolve around fitness. Or, I could approach YouTube channels dedicated to traveling, using only a bike.
When searching YouTube for content related to a certain niche, it can be a good idea to combine the word 'Vlog' with the keyword that relates to your niche.
Vlogs is a word that's used to describe 'video blogs.'
When you look for such content, you'll often come across channels where there is typically a good connection between the audience and the host of the show.
Here's what comes up, when I type 'cycling vlog.'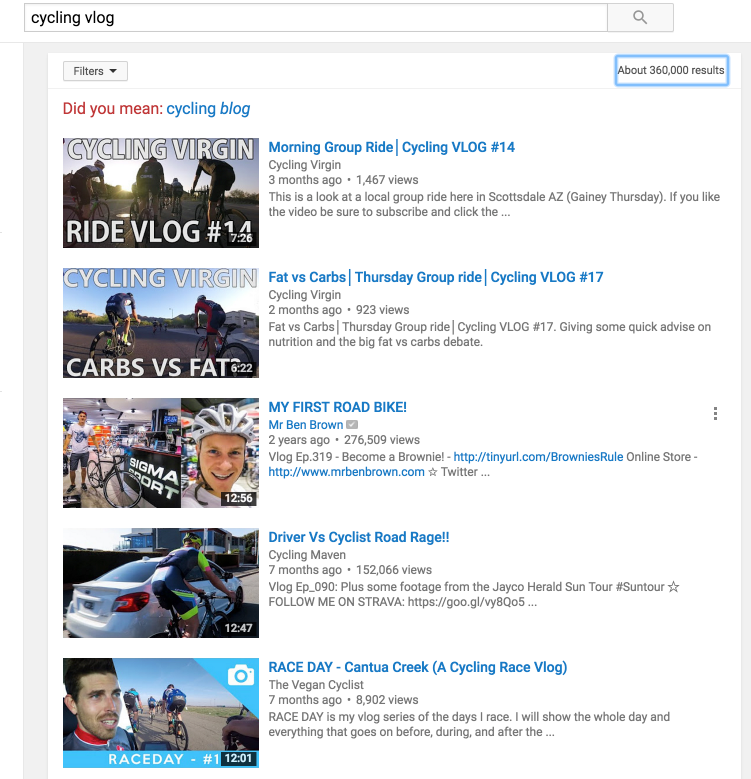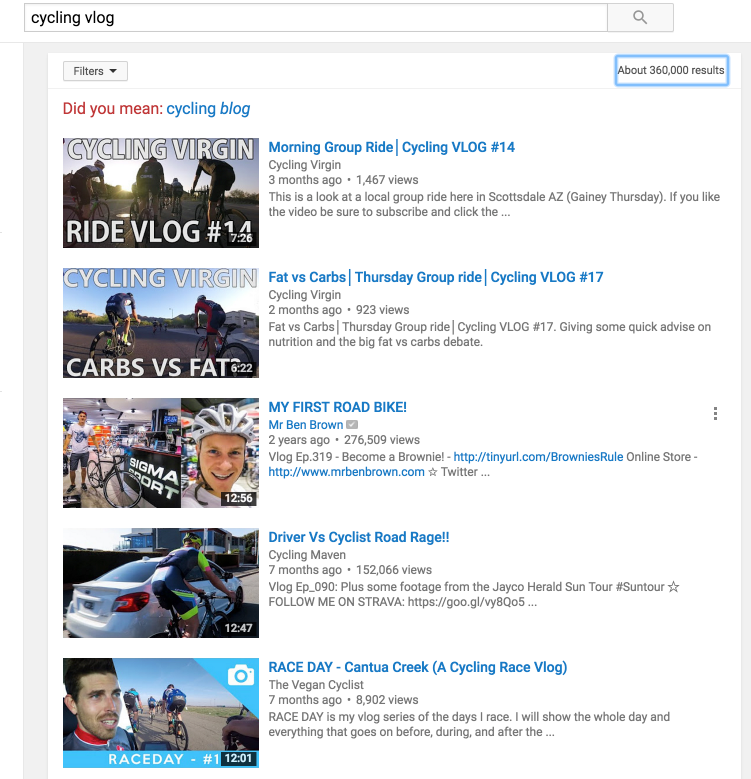 Note: What you're looking for here is a YouTube channel that has a lot of engagement.
The YouTube channel with the most engagement is almost always going to provide better results than the YouTube channel that just has a lot of views, but little engagement.
High engagement channels are likely to have viewers who trust the host of the show more and, therefore, will be more receptive to products mentioned in the video.
A lot of the time, you can approximate the engagement levels for a YouTube video, by taking a look at its 'Video statistics.'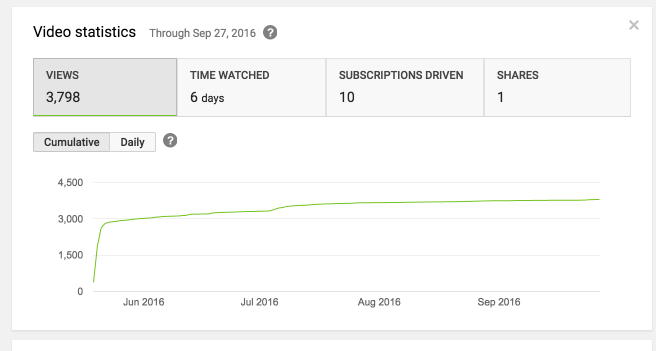 You can find this information by clicking on 'More' and then 'Statistics.'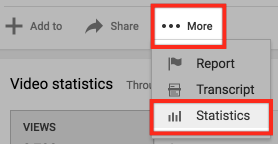 If you notice that the video is driving a lot of Subscriptions and Shares, it's often a sign that engagement is high.
Comments and ratings are, of course, other signs that engagement is high – especially if the majority of them are positive.
If you want to find Instagram influencers, the process is a little more tricky.
If you're happy to trawl through a large list of Instagram accounts, then you can search for them using Google.
Use the search string '"inurl:Instagram.com "Your Keyword".'
Here's what came up, when I used that search string to find cycling related Instagram accounts.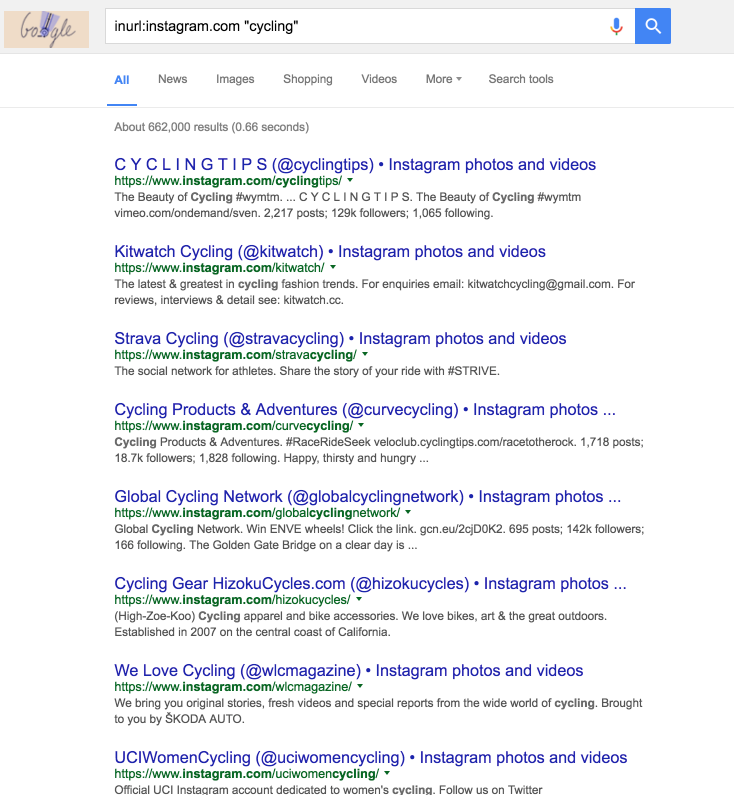 If you want to make it easier to find accounts that are probably open to deals, add 'enquiries' to your search string.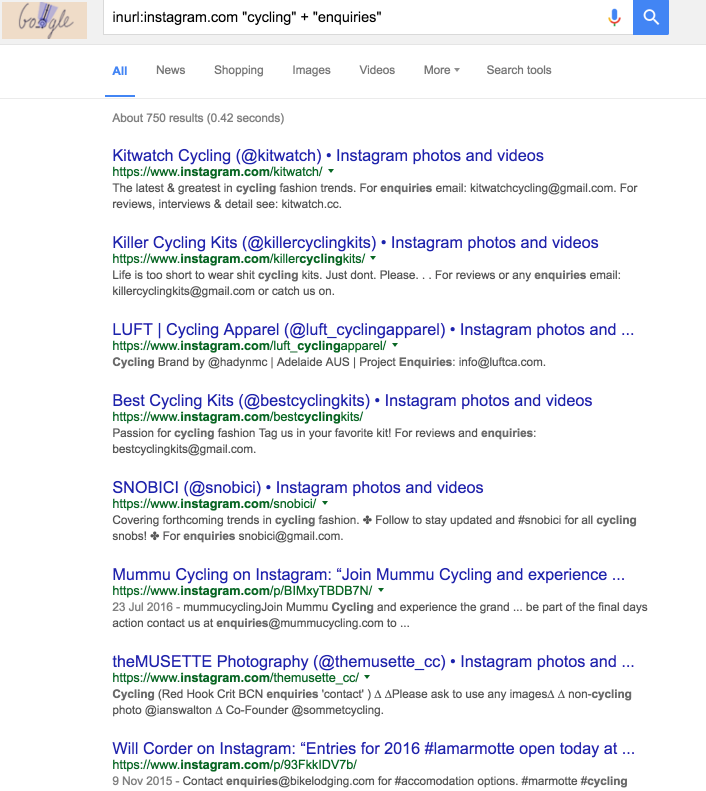 You then need to go through these accounts and see if they're a suitable match. Do they have the right kind of audience? Are they large enough to produce results?
This is something that you'll need to test, but try to find accounts with a follower count above 40,000, for now.
Note: When it comes to obtaining the contact information of an influencer, you can use a tool like Mechanical Turk to help you.
If you want to make the process of finding Instagram influencers more 'foolproof,' then you can use a platform, such as Whalar.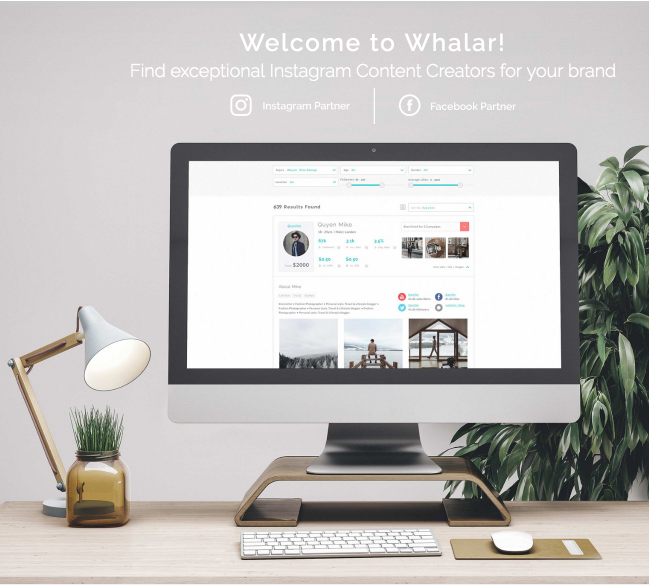 Using this platform, the process of finding an influencer that can generate results will be easier – but it could also be more expensive.
So…What do you do, once you find influencers that look like a good match?
Well, you have a number of options.
Note: Different influencers are going to have different rules, in terms of what they will allow. You should respect these rules, as they often help you out more than you realize.
If it looks like the influencer is making too much of an effort to commercialize their platform, engagement levels can often drop, which means less traffic and sales for you.
In any case, one approach is to sponsor a show/blog/Instagram account.
If you're sponsoring a YouTube show, you can have the influencer add a small segment about you at the start and end of their show.
For a blog post, the influencer may be willing to put a mention at the start and end of their content, for the sponsorship period.
For an Instagram account, you might just ask that they put a link in their bio and occasionally post pictures, announcing your sponsorship.
You can sweeten the deal for an influencer, by providing a coupon code that they can give to their audience.
You might want to arrange an affiliate deal with the host, so that they get money on the back end, in relation to how many coupon codes were used– making it a better deal for both parties.
You also could provide the influencer with a giveaway that their fan base can take advantage of.
To increase the odds of 'virality,' you could mention that the person who shares the most, gets the most entries into the giveaway.
You can do this, using a tool known as Gleam.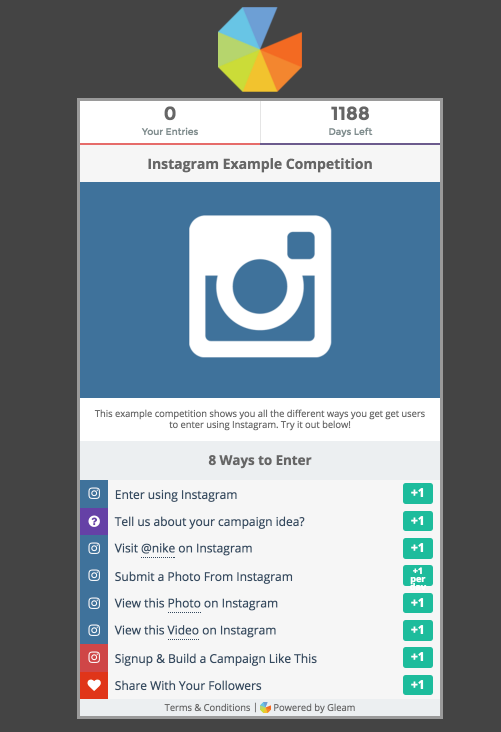 And, you could just email the influencer and ask them to review your product, in a non-pushy way.
Here's an example of how that can be done.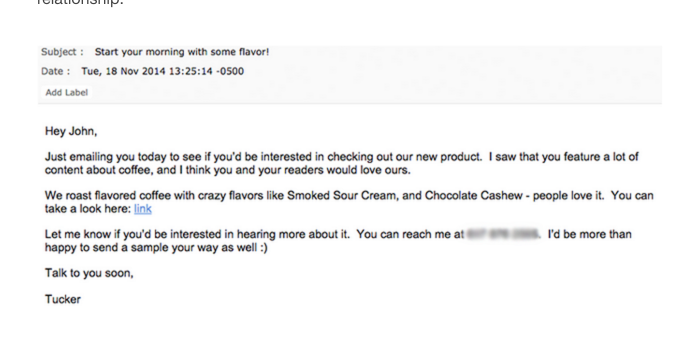 When you do this, make sure that you highlight why your product is a good match for their audience.
The influencers that you're targeting are probably getting bombarded by messages, a lot of the time. You can separate yourself from the pack, by being respectful and writing out individual emails for each influencer.
Conclusion
Marketing an ecommerce store while on a budget, is definitely a challenging task.
However, that doesn't mean it's impossible.
If you think creatively, your results, while on a budget, can often be better than if you have a lot of money to spend.
Because you're on a budget, it helps to separate traffic from sales.
When you take a step back and realize that your goal is to capture attention, you're free to think about where and how your audience is spending their time and how you can creatively get them to discover your store.
Of course, when your spending limit is so small, you need to be prepared to put in a lot of legwork, so that whatever you do try works out for the best.
In any case, think about how you can use what you've learned to help your ecommerce store reach new heights.